Appliances are a critical part of our everyday lives. When they stop working or start to become inefficient, it affects the way we're able to live and enjoy our homes. Appliance Warehouse is here to make sure that, at the first sign of trouble, we're able to provide you with the services or new appliance parts you need to get back to the level of comfort you know and appreciate.
Used appliance parts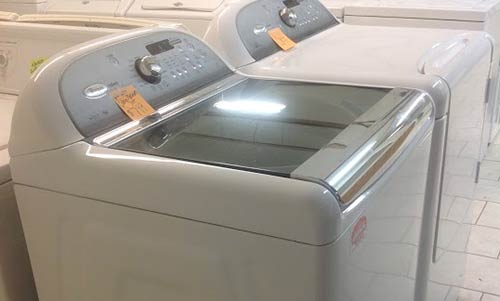 If you're looking to do some quick DIY service to your own appliance, give us a call regarding used appliance parts in Northwest Arkansas. We stock a wide inventory of essential refrigerator parts and other components, and can provide you with the right solution to your component replacement.
Used appliances and refurbished units
Looking to replace your existing appliance altogether? We stock a full warehouse of gently used and expertly refurbished units to ensure your needs are being met with an appliance that can serve you. Our prices are competitive and we guarantee all of the used refrigerators and other products we sell!
We offer 30-90 day warranties on all of our new and used appliances.
For more information about our service capabilities or to inquire about any of the new appliance parts we sell, contact us today by calling 479-267-2719.